Blue Heron Books

Site Profile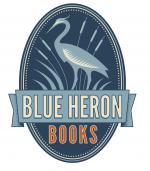 Just named Bookseller of the Year by the Canadian Booksellers Association Libris Awards, Blue Heron Books is the literary hub for Uxbridge and surrounding area. Situated in an historic 200-year-old building, the store boasts creaky floors, comfy chairs and wood shelves that house an eclectic mix of hand-selected books. The store offers an unpretentious atmosphere for those seeking a long, slow browse; but don't be deceived by the calm appearance. Under this sleepy exterior vibrates a strong pulse fuelled by literary passion and artistic creativity.
Events are the mainstay of the store's weekly diet bringing celebrated authors to town to entertain readers, engage students and inspire local writers. The store partners with their cool Brock St. neighbours, like Roxy Theatres, for Pictures and Pages, a Book Film club and the Passionate Cooks Essentials, bringing celebrity chefs such as Lynn Crawford and Anna Olson to cook for the town foodies in the wildly successful Books and Cooks series. Food and books seem to go together as illustrated by the success of the monthly Books and Brunch events at the lovely Wyndance Golf Club — playing host to the likes of Joseph Boyden, Terry Fallis and Douglas Coupland. These events and others run the gamut of hobbies and interests for knitters, horse lovers, environmentalists, history buffs, humour fans, as well as lots of good ole literary fiction aficionados. The highlight of the event calendar is the Celebration of the Arts Books and Authors night in September always featuring a formidable line of up of authors.
For 2012, Vincent Lam, Annabel Lyon, C.S. Richardson and Miranda Hill, wife of Lawrence Hill, will take to the Music Hall stage. Today's aspiring writers are the authors of our future, so in addition to offering in-store writing classes the store supports the Writers Circles of Durham and York regions (WCDR and WCYR). As a regular stop on the International Festival of Authors (IFOA) touring portion, the store hosts such literary giants as Yann Martel and Sarah Waters.
With the recent addition of the Blue Heron Studio the store is spreading its creative wings. The studio encourages the community to explore all the arts through an ever evolving series of workshops, classes, summer camps and gallery openings. At Blue Heron Books there is always something happening; find out where and when at www.blueheronbooks.com or like us on Facebook for a first peek at upcoming events.
Blue Heron Books
Canadian Booksellers Association Libris Awards
Bookseller of the Year 2012
62 Brock Street West
Uxbridge, Ontario L9P 1N1
905-852-4282 P
905-852-6522 F
For online ordering: www.blueheronbooks.com