Ottawa International Writers Festival

Site Profile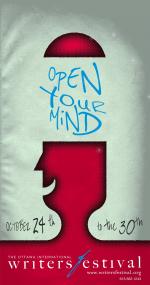 Founded in 1997, the Ottawa International Writers Festival celebrates the world's best writing from home and abroad with a diverse program that presents interactions with leaders in the worlds of science, history, poetry, politics, spoken word, economics, drama, fiction, biography, music and more. Since 2004, the Festival has consisted of two annual Editions: Spring and Fall.
The OIWF has also been bringing the best storytellers and illustrators from around the world into contact with young readers throughout the region since 1999 through free youth literacy programs. In many ways, the workshops, author readings and energetic Q&A sessions held with thousands of children each year — many from Ottawa's most disadvantaged and challenged schools — is the most important program offered by this vibrant literary festival.
The Writers Festival believes that a love of reading and learning should be nurtured throughout our lives and that literacy is a birthright. Whether offering writing workshops to the homeless, hosting a Nobel Laureate, organizing biannual literary celebrations or bringing authors into area schools, the goal of the OIWF is the same: to create an environment that activates creativity and encourages the love of reading and self-expression. In the words of the Ottawa Xpress, "Basically, if you've thought about it, the Writers Festival has invited someone to discuss it."
To find out more about the OIWF visit their website, like them on Facebook and follow them on Twitter.