Palimpsest Press

Site Profile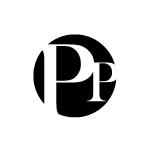 Palimpsest is defined as a piece of writing on which the original text has been effaced to make room for later writing, but which traces remain. Metaphorically, it refers to something that is altered but still bears the visible traces of its history. Palimpsest Press is a publishing company that takes its inspiration from the new and the old in its production processes, combining the best of the modern digital age, along with historical techniques like letterpress printing and foil stamping. Great attention is paid to book design and the quality of paper. Their poetry titles are printed on richly textured zephyr laid and have coloured end sheets. Besides its trade book production, Palimpsest also publishes hand bound limited edition chapbooks made with specialty papers. Chapbook covers and ephemera are handset on a Gordon old style platen press. All this supports their belief that the book should be an object of beauty and inspiration.
Palimpsest Press publishes poetry in both trade and limited editions, and select non-fiction titles that deal with poetics, the writing life, cultural criticism and literary biography. They look for poetry that displays technical mastery, precise language and an authentic voice. Established in 2000, Palimpsest Press is distributed by LitDistCo, with sales representation through the Literary Press Group, and is a member of the Association of Canadian Publishers. It is their belief that small presses build literary communities and create audiences. Palimpsest Press is committed to discovering and fostering new talent, supporting established writers and ensuring their trade books are kept in print. By publishing in a wide variety of formats, and in beautiful editions, Palimpsest has attracted many critically acclaimed and award-winning authors such as Aislinn Hunter, Christian Bök, Elisabeth Harvor, Kate Braid, Shawna Lemay and Steven Heighton.
They marked their 10th anniversary in 2010, and the newly incorporated Palimpsest Press opened its renovated studio/office space to the public. They are now able to offer services such as graphic design, letterpress, bookbinding, and printing to small businesses and other publishers. This diversification of their revenue stream allows them to survive in a competitive and limited market, while exploring their passion for design and book arts. Their overarching mission is the publication of high-quality Canadian books and they remain true to their roots as a regional publisher with a national vision.