Poetry London

Site Profile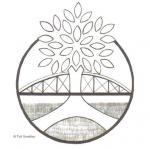 Poetry London was created by Cornelia Hoogland and Carolyn Doyle in the fall of 2004, to serve as a focus for poetry in London, Ontario. The series makes its home in Wortley Village's beautiful Landon Branch library. Through monthly readings, workshops, and special events, Poetry London aims to help increase the audience for Canadian poetry and nurture London's vibrant and thriving poetry community.
Poetry London's past seasons have involved a dynamic mix of voices, from nationally acclaimed poets such as Tim Lilburn, Jan Zwicky and Anne Compton; to newer writers such as Soraya Peerbaye, Adam Dickinson and Carey Toane; to current and former Londoners such as David Hickey, Christopher Dewdney, and Don Gutteridge. Poetry London cooperates with several other Ontario venues to provide national poets multi-stop Ontario tours. Partner venues include Toronto's Art Bar, The Hamilton Poetry Centre, Ancaster's Redeemer College, London's Fanshawe College, Western University and St. Jerome's College in Waterloo.
In addition to the Poetry London Workshops, held before each reading, each season also includes a fun project or two — published anthologies, a local poetry contest, Poetry Month billboards, poetry salons… all with the goal of extending the reach of poetry in London.
Poetry London would not exist without the support of The Canada Council for the Arts, The Ontario Arts Council, The League of Canadian Poets, The London Arts Council, The City of London, The London Public Library, Brick Books and many local supporters and individual donors.