Walkerville Publishing Inc.

Site Profile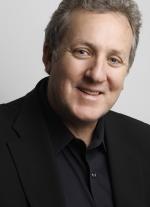 Walkerville Publishing Inc.
716 Windermere Road
Windsor ON N8Y 3E1
519-255-9527
Walkerville Publishing Inc, has been publishing books in the Windsor area since 1999, with more than 30 titles to date. Their latest book, 500 Ways You Know You're From Windsor, quickly sold out its first run of more than 5,000 copies in only five months, making it a Canadian bestseller. A second edition is in the offing with new material and photos, as demand remains strong for this fun romp through post World War 2 Windsor and area.
They are currently working on several exciting projects, and will soon release a 400-page black and white photo essay focused on Windsor from 1900 to 1980, another in their ever-expanding list of books on Windsor, Ontario's glorious past. Other titles in their history series include Windsor Then: A Pictorial Essay of Windsor's Glorious Past, Postcards From the Past: Windsor and the Border Cities (out of print), The Best of the Times Magazine (2 editions), more than 10,000 copies sold (out of print).
http://www.walkerville.com