Mississauga Portraits: Ojibwe Voices from Nineteenth-Century Canada
University of Toronto Press Publishing (2013)
The word "Mississauga" is the name British Canadian settlers used for the Ojibwe on the north of Lake Ontario – now the most urbanized region in what is now Canada. The Ojibwe of this area in the early and mid-nineteenth century lived through a time of considerable threat to the survival of the First Nations, as they lost much of their autonomy, and almost all of their traditional territory.
Donald B. Smith's Mississauga Portraits recreates the lives of eight Ojibwe who lived during this period – all of whom are historically important and interesting figures, and seven of whom have never before received full biographical treatment. Each portrait is based on research drawn from an extensive collection of writings and recorded speeches by southern Ontario Ojibwe themselves, along with secondary sources. These documents – uncovered over the 40 years that Smith has spent researching and writing about the Ojibwe – represent the richest source of personal First Nations writing in Canada from the mid-nineteenth century.
Mississauga Portraits is a sequel to Smith's immensely popular Sacred Feathers, which provided a detailed biography of Mississauga chief and Methodist minister Peter Jones (1802–1856). The first chapter in Mississauga Portraits on Jones tightly links the two books, which together give readers a vivid composite picture of life in mid-nineteenth-century Aboriginal Canada.
Purchase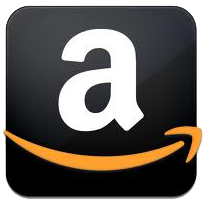 Buy from Amazon

Buy from Indigo
Buy indie