Sacred Feathers: The Reverend Peter Jones (Kahkewaquonaby) and the Mississauga Indians
Much of the ground on which Canada?s largest metropolitan centre now stands was purchased by the British from the Mississauga Indians for a payment that in the end amounted to ten shillings. Sacred Feathers (1802?1856), or Peter Jones, as he became known in English, grew up hearing countless stories of the treachery in those negotiations, early lessons in the need for Indian vigilance in preserving their land and their rights. Donald B. Smith?s biography of this remarkable Ojibwa leader shows how well those early lessons were learned and how Jones used them to advance the welfare of his people.
A groundbreaking book, Sacred Feathers was one of the first biographies of a Canadian Aboriginal to be based on his own writings ? drawing on Jones?s letters, diaries, sermons, and his history of the Ojibwas ? and the first modern account of the Mississauga Indians. As summarized by M.T. Kelly in Saturday Night when the book was first published in 1988, ?This biography achieves something remarkable. Peter Jones emerges from its pages alive. We don?t merely understand him by the book?s end: we know him.?
Purchase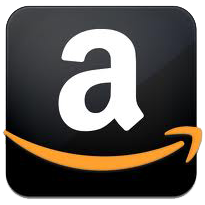 Buy from Amazon

Buy from Indigo