From Meteorite Impact to Constellation City: A Historical Geography of Greater Sudbury
Wilfrid Laurier University Press (2013)
From Meteorite Impact to Constellation City is a historical geography of the City of Greater Sudbury. The story that began billions of years ago encompasses dramatic physical and human events. Among them are volcanic eruptions, two meteorite impacts, the ebb and flow of continental glaciers, Aboriginal occupancy, exploration and mapping by Europeans, exploitation by fur traders and Canadian lumbermen and American entrepreneurs, the rise of global mining giants, unionism, pollution and re-greening, and the creation of a unique constellation city of 160,000.
The title posits the book's two main themes, one physical in nature and the other human: the great meteorite impact of some 1.85 billion years ago and the development of Sudbury from its inception in 1883. Unlike other large centres in Canada that exhibit a metropolitan form of development with a core and surrounding suburbs, Sudbury developed in a pattern resembling a cluster of stars of differing sizes.
Many of Sudbury's most characteristic attributes are undergoing transformation. Its rocky terrain and the negative impact from mining companies are giving way to attractive neighbourhoods and the planting of millions of trees. Greater Sudbury's blue-collar image as a union powerhouse in a one-industry town is also changing; recent advances in the fields of health, education, retailing, and the local and international mining supply and services sector have greatly diversified its employment base. This book shows how Sudbury evolved from a village to become the regional centre for northeastern Ontario and a global model for economic diversification and environmental rehabilitation.
Purchase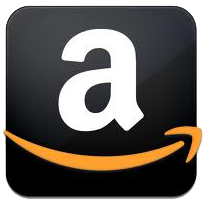 Buy this from Amazon

Buy this from Indigo
Find this at a local indie bookstore