Formac Lorimer Publishing (2012)
When Tom Douglas's father returned home after the Second World War, he was forced to move his family from Sault Ste. Marie north to Wawa, where he was the timekeeper at the Helen Mine. Although his parents were upset by the move, Tom was thrilled. In the forties, Wawa was still a wooden-sidewalked mud wallow of a mining town, and for a city kid, nothing could have been more exciting.
To Wawa with Love is a nostalgic collection of true stories about a time in northern Ontario that still exists only in the author's imagination. These are light-hearted stories about a town teeming with colourful characters, like Doc MacTavish, Wawa's veterinarian and part-time dentist; magical places, like the Lions Club Hall, where a quarter could buy a kid an afternoon at the movies; and comical adventures, like the rescue of Rocky Mitchell from the bottom of the school outhouse on a sub-zero January day.
These warm and humorous vignettes about the way life used to be will delight readers of all ages.
Purchase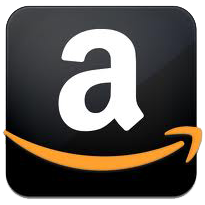 Buy from Amazon

Buy from Indigo